For Other Federal League News-Click Here
JS Woods Bat Company
The finest pro style maple bats on the market: JS Woods, the official wood bat of Federal League Baseball offers pro quality maple bats.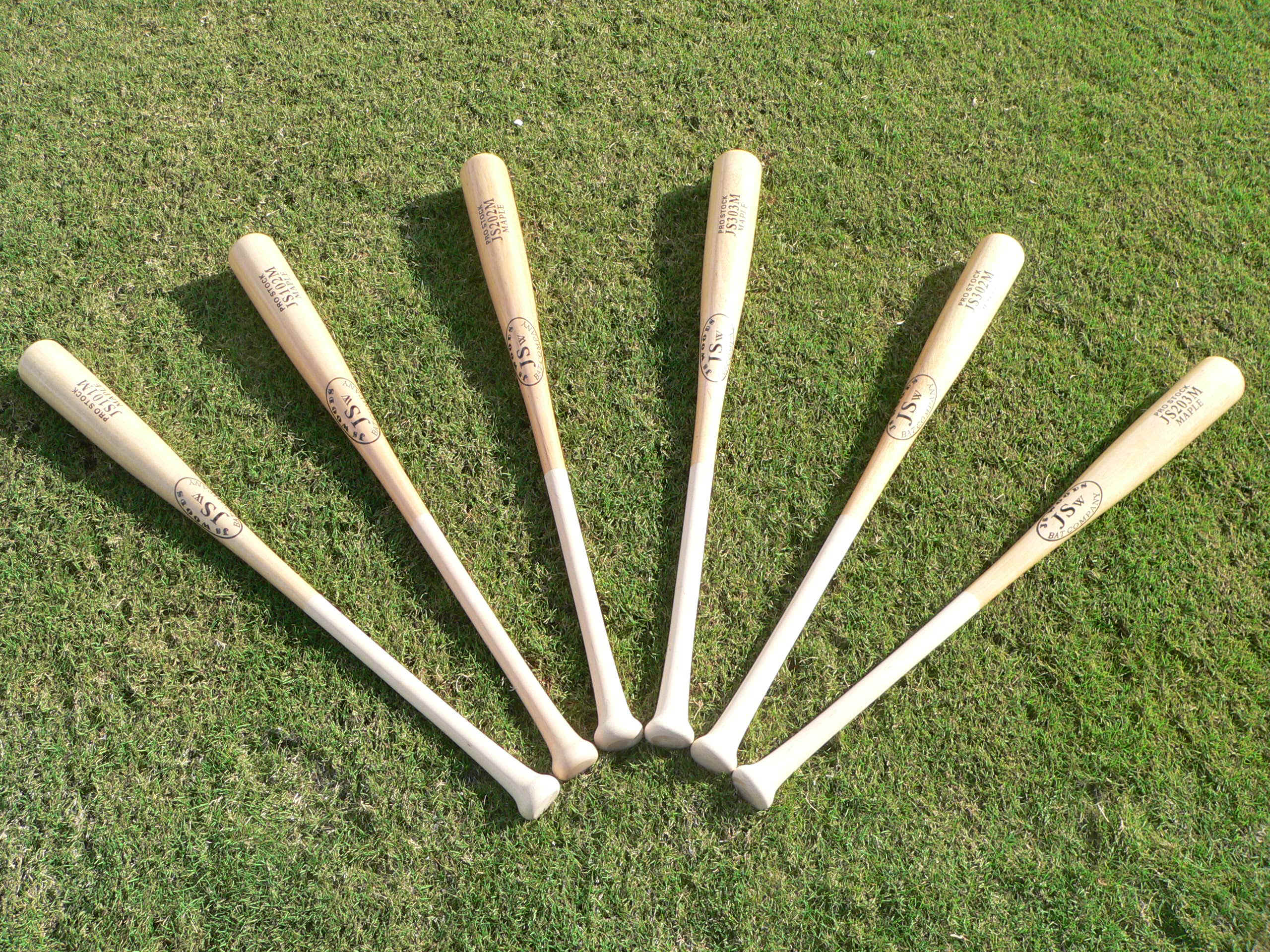 Why Maple?
Maple is the preferred wood used by many major leaguers. As of 2006 about half of all major leaguers use maple bats up from 0 in 1995. Why would there be such a trend to use a more expensive, explosive bat if the pros didn't see an advantage? Here's what we found from one of our competitors:
Among major league players using maple bats: Miguel Tejada; David Ortiz, Manny Ramirez, Edgar Renteria, Adam Dunn (also uses beech); , Pat Burrell; and Albert Pujols.
Source: Louisville Slugger
Other things to consider:
-Ash will get softer and the grain will separate. Maple has a harder surface, doesn't split and doesn't get soft
-Maple is the hardest wood being used in the MLB on the Janka wood hardness scale. The Janka rating is a measure of the amount of force it takes to push a .444" diameter steel ball half way into a piece of wood. Sound kind of similar to anything in baseball? Here's how some popular woods used in bats measure out:
Maple 1450
Oak 1360
Ash 1320
Beech 1300
The Bats (pictured clockwise, from top left):

JSM 101-thin handle, medium barrel, similar to C271
JSM 102-thin handle, larger barrel, similar to C243
JSM 202-medium handle, larger barrel, similar to T141
JSM 303-thick handle, big barrel, similar to M110
JSM 302-thick handle, larger barrel, similar to T141
JSM 203-medium handle, big barrel, similar to M110
Send mail to webmaster@federalleague.com with questions or comments about this web site.

Web Site Copyright © Federal League Athletics, 2014. All Rights Reserved.